Our comprehensive telecom solutions portfolio enables in taking advantage of the changing trends in the telecom industry and brings forth cutting edge products for our discerning customers. The telecom infrastructure projects division of Jaber Al Mas Trading LLC aims at providing a single window solution to all infrastructural requirement of telecom service provider in both wireless and wire line arena of UAE. Our services provide you with reliable, scalable & integrated solutions that can meet complex Telecom Infrastructure needs.
Our team is a fine blend of skilled technical engineers, consultants, specialists and experienced managers. Skilled engineers who ensure that our customers receive "to the specification, on time, within budget delivery".
Our end – to – end solutions driven approach, breadth and quality of  Telecom infrastructure solutions is the ideal partner for you, in dealing with emerging challenges in the telecommunications industry.
Our partnership with technology leaders across the globe helps us to deliver a comprehensive solution to address the entire gamut of telecom challenges and be a paradigm that leads to future breakthroughs.
We are partners with all the leading brands of Telephone system manufactures. Be it Digital or IP or Wireless telecommunication solution ,we with our expertise will provide the latest state of the art solution to our valued customers.
Pansonic Telephone System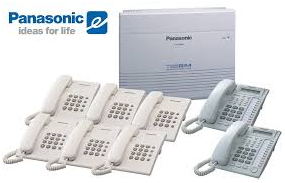 When it's your business, there's nothing small about it. Panasonic, a global leader in business communications, is pleased to offer our latest Enhanced Communications Solutions for small to mid-size businesses.
Panasonic has the Business Phone System to meet your needs
Easily configure from 8 to over 1000 extensions. Seamlessly expand and network solutions Reduce costs by leveraging existing data networks .Centralize feature access for multiple locations .Support mobile workforce with wireless connectivity .Compatible with many Panasonic and 3rd Party applications
Unified Messaging
A streamlined IP communications platform for small to mid-sized businesses, the KX-NS1000 is designed to grow with your business. The platform is easily scalable up to 1,000 extensions and over 16 branch locations, making it also ideal for larger organizations that require an enterprise class solution.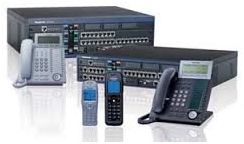 Work from Anywhere
Unify your businesses voice, fax and email with full, built-in voice mail and unified messaging along with an optionally integrated fax server. Listen to your voice messages by phone or receive them in your email inbox, then play or delete messages directly from the email client. Send and receive faxes as email attachments and enjoy the convenience of an electronic fax archive without the clutter and environmental impact of printed sheets of paper.
Multi-Site Networking
The workplace has become dispersed with branch offices and tele workers located across cities and states and around the globe. Working flexibly from a remote office has become the norm, and your workers expect fully transparent functionality for optimum business efficiency. Create virtual teams across networked sites and share resources efficiently, including call distribution, centralized messaging and conferencing.
Enhanced Collaboration
The pre-installed Panasonic Communication Assistant productivity application suite enhances unified communications and collaboration with visual control of calls and messages from a PC. This includes point-and-click call control, presence (with calendar integration), instant messaging, integration with Microsoft Outlook and group conferencing, as well as door phone and IP camera integration.
Add integration with popular, off-the-shelf CRM applications, to access incoming caller information and more smartly target customers and deliver goods and services.
Overview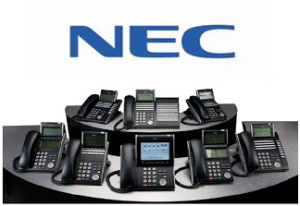 The new NEC is a unique IP communication solution for any business with a more advanced communication platform which can be used in the office as well as remotely and even mobile phones. The NEC uses wired/broadband and even a wireless connection which makes it available to use almost everywhere.
The NEC System is not only a cost-effective upgrade to your existing system but also offers many core features that will benefit any business, not only does it include applications such as My Calls which is included in every system, it provides real time call management which displays information such as call activity and logging entries. With the NEC it now has a customizable handset which can be altered to your own brandable design.
Out the office? Don't worry as the NEC is fully customizable to run extensions for mobile phones allowing you to save calling costs and treat your mobile as a fully functional business phone.
The NEC has so many unique features designed to fit around almost every business environment it has to encounter making it one of the very few ideal telephone systems. With an easy to manage solution with minimal technical knowledge to maintain and use the system providing a smooth experience.
In terms of looks the NEC is a stylish black rack mountable system with nice little touches around the casing, with many air vents preventing the system to overheat and LCD lights to display the status of the system.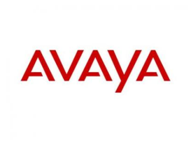 Provide advanced unified communications and contact center solutions throughout your enterprise. Now you can integrate and deliver voice, video, data, and web communications applications and services to your team anywhere—whether they're in the office, or on the go.
With a platform that delivers rock-solid reliability and remarkable adaptability, you can support new collaboration capabilities, applications, and customer services immediately. Choose from more than 700 features and an ever expanding, customizable applications portfolio. Plus, count on unrivaled scalability and flexibility to support everything from click-to-dial video conferencing to sophisticated contact center systems, in locations from small branches to corporate headquarters.
And as needs change and your business grows, continue to expand your communications functionality in ways you never would have imagined.
Fast Facts: By definition, a platform brings together a hardware architecture, software framework, and application frameworks, allowing your software to run.
Cost Effective
Streamline communications with a single solution. Scale across locations large and small, reduce overhead costs for administration, dynamically optimize bandwidth, virtualize your core communications capabilities, and keep everyone connected regardless of location.
Resilient
Configure your platform for up to 99.999% availability. Keep your business communications and customer contact solutions up and running, providing a dependable and consistent link between your enterprise and the outside world.
Investment Protection
Continue moving forward across digital, IP, and SIP-based solutions with core and application upgrade paths that renew and extend your investment.
Flexibility from the Core to the Outside World
Mobile users, multi-channel communications, and collaboration across your organization make flexibility in the core of your network fundamental to your success. Use an award-winning session management core that provides dynamic access to applications and services based on need, not location. At the same time, extend global management and security across your network, whether that network reaches across town or around the world.
IP Office™ Platform
A Simple, Powerful Midmarket Collaboration Solution
 SEAMLESS MIDMARKET COLLABORATION—VOICE, VIDEO, MOBILE—ON ANY DEVICE
Change the way your mobile, distributed workforce collaborates. Deliver an engaging experience for voice, video, and mobility on virtually any device. Simple enough to run on an appliance, powerful enough to support 2,000 users with virtualized software. Easy to use. Easy to manage. Exceptional value.
Flexible Configurations
Choose a deployment model that matches your infrastructure objectives–from a simple appliance to virtualized software in your data center, with options in between.
A Complete Midmarket Collaboration Solution
Enjoy the peace of mind that comes with a complete, integrated solution—collaboration software plus multichannel contact centers, networking, security, and video—from a single source.
Lower Collaboration
Discover how affordable collaboration can be with the IP Office™ Platform–a smaller initial investment, reduced maintenance, and decreased power consumption.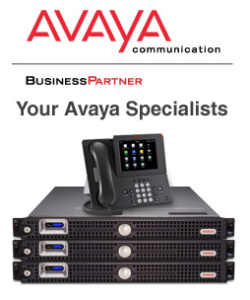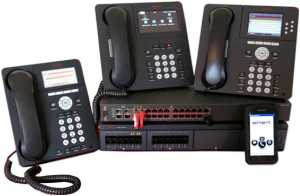 ---